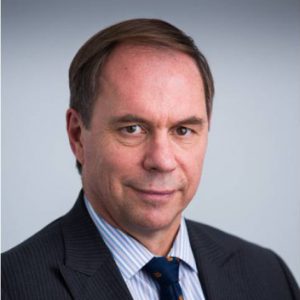 Lionel Tarassenko is a world-leading expert in the application of signal processing to medical systems, with a strong track record in translation to clinical medicine. His work has had a major impact on the identification of deterioration in acute care and on the self-management of long-term conditions using mobile communications. He has been a pioneer in developing early warning systems for acutely-ill patients. The data fusion system which he designed for patient monitoring was the first such system to gain FDA approval. It has led to improved patient outcomes documented in clinical trials (Crit. Care Med. 2011) and more than 150 licences have been sold to hospitals in the US and the UK.
Professor Tarassenko has been Professor of Electrical Engineering at the University of Oxford since 1997 and he was the driving force behind the Institute of Biomedical Engineering (IBME) which he directed from its opening in April 2008 - October 2012. He also established an £8m Centre of Excellence in Medical Engineering within the IBME, and he has led the Bioengineering theme in the NIHR Oxford Biomedical Research Centre since its inception in 2007. Under his leadership, the IBME grew from 110 to 220 academic researchers, and it was awarded a Queen's Anniversary Prize for Higher Education in 2015 for "new collaborations between engineering and medicine delivering benefit to patients".
Professor Tarassenko is also a Professorial Fellow in the Nuffield Department of Population Health and author of 210 journal papers, 190 conference papers, 3 books and 30 granted patents. He has been a founder director of four university spin-out companies, the latest being Oxehealth in September 2012. He serves on the Council of the University of Oxford, and he is a director of the University's wholly-owned Technology Transfer company, Isis Innovation. He has been the Head of the Department of Engineering Science (Dean of Engineering) since 1st September 2014. He was made a CBE in the 2012 New Year's Honours List.