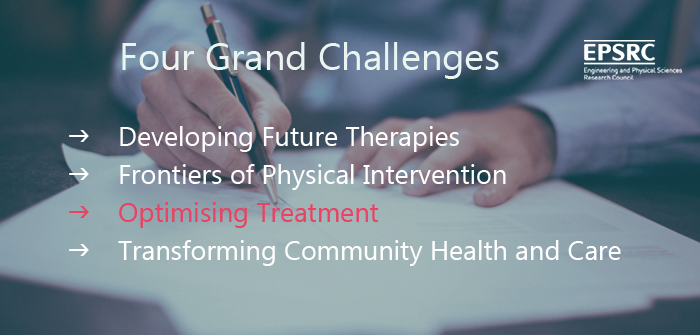 In 2013, the EPSRC commissioned a review by Professor Patrick Maxwell, the Regius Professor of Physics and Cambridge University, to 'explore the relationship between engineering and the physical sciences and the health and life sciences'.  A key recommendation from this review was that there was an important role for challenge-driven research and the need to focus on the right challenges.
Based on the output from this report, the EPSRC's Healthcare Strategic Advisory Team consulted the academic community and formulated a Healthcare Grand Challenge Framework, the aims of which are to:
build critical mass around research strengths;
maximise business, charity and clinical engagement;
address high priority healthcare challenges;
form partnerships with other funding agencies;
support the environments that promote multidisciplinary research; and
stimulate innovation.
One vehicle for achieving this was  a call for proposals to establish a number of Healthcare Technologies NetworksPlus to address one or more of a number of identified 'Grand Challenges'.
Four Grand Challenges
FAST Healthcare NetworksPlus is focused on the Optimising Treatment Grand Challenge. You can find out more about the details of the grant on the EPSRC 'Grants on the Web' website.  However, in summary, we have received £628,709 of funding from the EPSRC to run the Network from 1 August 2016 to 31 July 2020.
Grant breakdown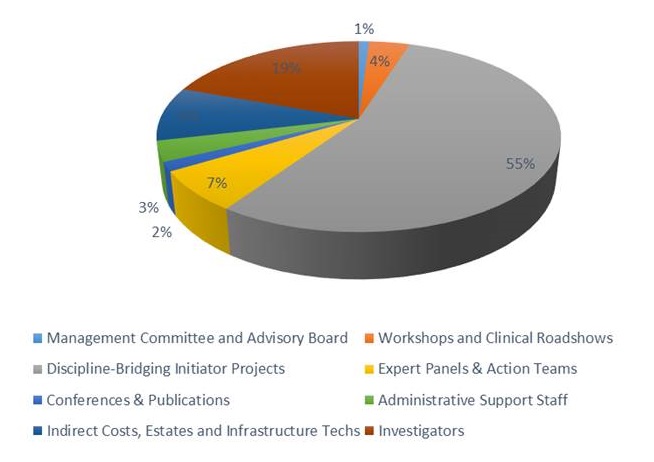 Two-thirds of this funding will be used for running events, initiator research projects and converting initiator projects into sustainably-funded, long-term research collaborations.