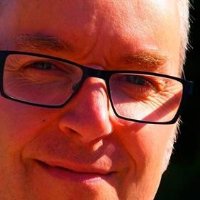 Lawrence Ashelford has been involved in the UK social care and healthcare sectors for over 30 years. As well as running large operational services, he has extensive experience implementing new government policy at corporate , strategic and operational levels, strategy and service development, business planning and public sector investment
He joined Cambridge University Hospitals (Addenbrooke's) in September 2004 and has worked across the Trust and the health and care economy leading on the development of strategy, policy and business planning as well as clinical service development. He has produced successful business cases for a significant number of infrastructure and service developments as well as undertaking individual and group work to implement change across all clinical service areas.
With a strong track record of partnership working across sectors and disciplines, he is currently Chair of the Northstowe Health New Town initiative, a joint programme to promote health in England's largest planned new town since Milton Keynes,  with the Homes and Community Agency, two local authorities, the CCG, and the Cambridge University  Institute of Public Health.